The Best is What our Customers Deserve
Why 'Boelter is Better' for Roofing
We are a preferred roofing contractor since 1994.
Let us show you the many different roofing products & styles we offer including the highest quality steel roofing system and asphalt shingles. If your looking for a qualified roofing contractor, Boelter is always better! We offer the best roof warranty, customer service, and pricing on every job we do.
Let us help you pick the perfect one to protect and beautify your home. Call for a free roof estimate today. Let us show you why for the best roofing products and service, Boelter is better!
We are a Preferred Roofing Contractor for Owens Corning Asphalt Shingles.
All Owens Corning Asphalt Roofs we install on residential homes have a 50 year Non-Prorated warranty! There is many different choice options for the homeowner; Duration, Designer, Storm, Flex, and even more. Each shingle will give your roof a unique look and the best warranty in the market.
​
Owens Corning Asphalt shingles are the only shingle manufacture that has the SureNail Technology on their shingle. At Boelter Roofing we agree that it is the best shingle on the market today and that is what our customers deserve is the best! With the SureNail Strip Owens Corning has the best wind warranty and installation available.
Ron Boelter Roofing is a Preferred Roofing Contractor for Owens Corning asphalt shingles
SureNail Technology

50-year non-prorated warranty

Wind warranty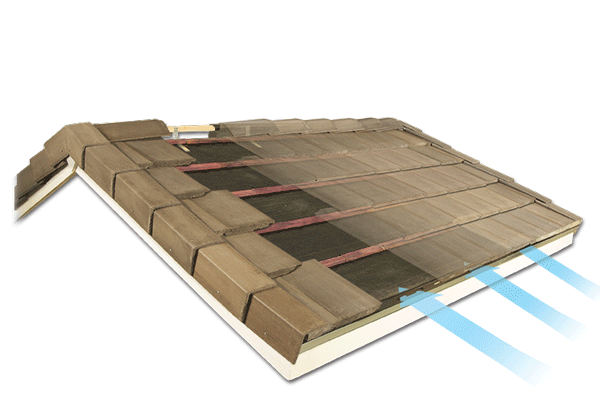 Unified Steel – Stone Coated Roofing
Boral Steel – Stone Coated Roofing offers five distinct profiles that will enhance the curb appeal and value of any home while providing durability, performance and protection that will last.
Energy Efficient

Hurricane Wind Performance Rated

50-Year Limited Warranty
Be proactive in getting leaks permanently fixed to avoid potential issues that could lead to structural damage.
When considering a repair, think about the age of your roof, the condition of all roofing components, and whether you plan to sell your house in the near future.
Storm Damage:
Hail and high winds can wreck your roofing system. Look for signs of storm damage once the weather calms down. Check for missing shingles, fascia and the condition of exhaust pipes, valleys and outer edges. Also inspect your attic for leaks.
​
If you do see damage put a call into your homeowner's insurance agent so he or she can determine if you should file a claim. Take pictures of the damage and keep receipts of any work you perform yourself, like covering a hole in the roof.
Roofs perform such an essential function that "keeping a roof over your head" so, while paying more for this project might seem high, understand that there is good reason because roof replacement near Madison Lake raises the value of your home in the area. It is recommended that you get a proper roof inspection near Madison Lake done before you move forward.
This roofing project typically involves removing the existing shingles, making spot repairs to the underlying shingle, and installing new shingles.
When you're getting an estimate, it's important to know they're going to quote you on a "per square" basis. For these projects, 100 square feet is considered a roofing square.
​
Roofing
Maintenance
Even though everyone eventually needs to replace their roof, there are several roof maintenance near Madison Lake tips for shingle roofs you can use to avoid tearing it off sooner rather than later.
​
The Essential Roof Maintenance Checklist
Check Your Shingles Regularly
​
2. Get a Professional Roof Inspection
​
3. Look for Leaks in Your Attic & Ceilings
​
4. Wash Your Roof
​
5. Clean Your Gutters
​
6. Trim Any Overhanging Branches
​
We provide free roof inspections near Mankato.
​
One benefit of scheduling a "peace of mind" type of roof inspection every one or two years is the ability to catch potential roofing problems before they become bigger. It's also helpful to get a professional estimate of how much useful life your roof might have left.
​
Here are common components of a Certified Boelter Window, Siding & Roofing inspection:
Overall appearance of the roof, both exterior and interior. This will indicate whether there's surface deterioration or any physical damage.

Evidence of ceiling cracks and leaks.

Condition of fascia, gutters and drains, skylights, chimneys and vents.

Curled, broken or missing shingles.

Areas where water may collect, like roof valleys.

Damaged or missing flashing points.
​
Visit our Financing page to check your rates for a Home Improvement Loan to see what financing are available for your investment.
How long can you finance a roof for?
​
Loan terms are going to vary by lender. Shorter loan terms mean you pay off the debt sooner, and likely pay less interest, but longer loan terms ensure your monthly payment is lower and more affordable. Visit our Financing Page to learn more.
Can my insurance pay for a new roof?
​
It depends on your policy and the circumstances. If it's because of a weather-related event, then homeowner's insurance coverage might apply. But if you're just looking to replace it because of age or to up its resale value, homeowner's insurance likely wouldn't assist with the cost.
​
Asphalt Shingle Roofing
Asphalt shingle can come in various styles. They can be easier to install and often take a shorter amount of time. They can be a great option for homeowners who have a specific budget.
​
Slate Roofing
The function of a slate roof is to provide shelter, shed rain and snow, and resist wind and other loads.
​
Tile Roofing
Tile Roofing is a durable and attractive roofing solution for your home.
We Are Ready To Serve You!
Contact us now so you can discover the reason why 'Boelter is Better.'
We have been beautifying homes for more than a couple of decades. We strive to be the premier provider of the the highest quality exterior products and service available. There may be times when your home or commercial building needs a new roof. At Boelter we strive to meet and surpass your expectations. We provide services in roofing, windows & doors, gutters & covers, and siding.
We have pricing that is affordable. We stand behind our work and provide the best manufacturer warranties available.